Applications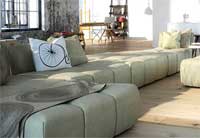 Residential Spaces
Improve home acoustics while maintaing a modern look with the use of our acoustic materials. Reflect sounds in rooms where the desire is to enhance room acoustics while reducing reverberation for privacy in others.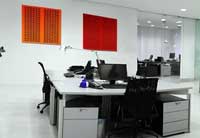 Office Spaces
Enhance individual comfort levels and increase worker productivity by designing a space using acoustical materials. Address speech privacy while adding visual aesthetics.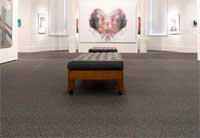 Commercial Spaces
Attention to the acoustics of commercial spaces conduce to a better guest experience. Acoustic treatments to the ceilings, walls and floors of the space can bring noise levels to a comfortable level and improve the space's acoustics.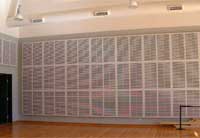 Academic Institutions
Create an environment for maximum learning through the use of acoustic wall, ceiling and floor treatments. Our products, designed for high traffic areas, reduce excess reverberation to foster a comfortable environment for learning.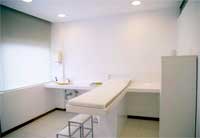 Health & Medical Institutions
Cultivate a space of healing by creating a quiet and peaceful environment. Through the use of wall, ceiling and floor acoustic materials, sound absorption can be achieved at speech frequencies and reverberations can be dimished.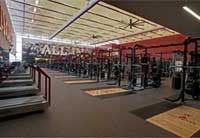 Fitness Centers
Treat large open areas with acoustic treatments to reduce reverberation. Give your members confidence in your facilities, improve health and safety, and decrease the amount of noise leaked to surrounding areas.